Lee's Flying page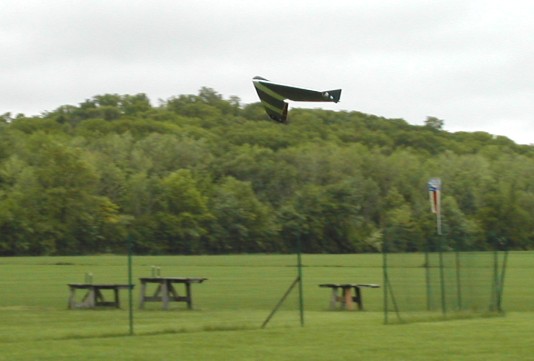 Links:
My setup:
8-19-04
Bought from NESail.com (I broke 1 of the 11x5.5 e props prop, and I can't be without props for Burning Man!
8-1-04
Bought from CheapBatteryPacks.com 4 10-cell CBP 1050 2/3A NIMH packs
7-16-04
B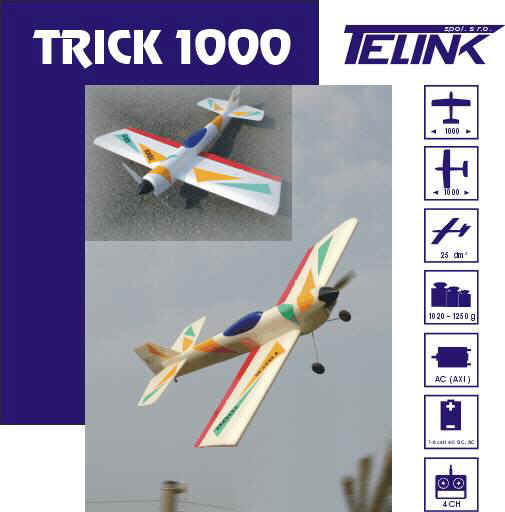 ought from nesail.com
| | |
| --- | --- |
| Wingspan | 39.95 in. |
| Wingarea | 384 in² |
| Weight | 32 oz. |
| Wingloading | 11 oz/ft² |
| Airfoil | Symmetrical |
4 Maxx Products MPI MX-50 servos (14 oz/in, 0.09 sec/60 degrees, 0.86" x 0.43" x .78", 0.32 oz, Teflon bearing)
Phoenix 45 ESC
Axi 2814/12 (Weight (gms) 131, Diameter (mm) 35.5, Length (mm) 48.5, Shaft Dia (mm) 5mm, Stator Dia (mm) 28, Rotor Length (mm) 14, Efficiency 80%. Kv(rpm/volt) 1270, no-load current 2 amps, Rm (milliOhms) 67, battery cells 7-10) full specs
Electron 6 receiver (yes, a second one)
5mm prop adapter
2 APC 11x5.5e props

6-10-04
bought from nesail.com
Kavan Projeti electric flying wing (32" wingspan, 240 sq.in. wing area, 21" long, for 3 channel control - elevons and motor control. Flying weight about 20 oz. Wing loading about 12 oz/sq. ft.)
Mega 16/15/4 motor
2 APC 6x4 "e" props
APC 5x5 "e" prop (untested as of 7-12-04)
Thunder Power 3s 2100 (11.1v) 2100mah, 14X, 4.7oz. 6C LiPoly battery warnings
Castle Creations Phoenix 25 speed control manual
2 small servos
Great Planes Triton charger manual
Previous equipment
Zagi 400x acrobatic electric flying wing - Zagi 400x instructions from Trick R/C (48" wingspan, 480 in2 wing area, 19 oz w/o motor & battery)
Zagi Speed 400 6v electric motor (3097 rpm/volt, 0.437 InOz/amp, 0.269 ohms, 2.6 oz. according to P-Calc) (spins about 14,500 rpm with 8 cells. Draws about 12 amps from an 8 cell 1700mah NiCd)
Promax 7.2v electric motor - (added 6-20-03)
Zagi 20 amp electronic speed control (0.4 oz, / soft brake, can't be disabled. BEC rated at 1 amp or 1 watt. We recommend that no more than two servos be used with the Zagi-20 controller although three low current servos have been used successfully with adequate cooling)
Gunther No. 302 125mm x 110mm (5" x 4.3") prop
1 "Zagi" Sanyo KR 1700 AU Ni-Cad battery pack - Battery specs Battery size guide (9.8 oz, 8 cells at 17 mOhms and 1.27 oz apiece)
1 WattAge 1100mah 9.6 volt Ni-MH battery pack (6.0 oz, made with 8 2/3A cells (I think) .63oz, 1.1" tall, .67" diameter each. Bought 6-4-03 from Kenvil Hobbies)
1 more WattAge 1100mah 9.6 volt Ni-MH battery pack (bought 7-22-03)
2 Hitec HS-81 servos
2 servo savers
1 Hitec micro 555 receiver on channel 42
1 roll of white Oracover, 1 roll of blue.
A lotta Deans Ultra connectors
Astroflight 110D charger datasheet, info
Hitec Laser 4 transmitter on channel 42 - Hitec Laser 4 Manual (Installing the Acrobat Asian Fonts pack (or whatever it's called) will stop the error, "There was an error processing a page. The encoding (SMap) specified by a font is missing or corrupted." They use a tiny bit of Korean in the footers. Hurumph)
Cosel K150A 12 volt, 13 amp power supply (bought used eBay for $30 7-9-03 :-) - specs
4 old 6v 4ah lead-acid batteries from my APC Smart-UPS 400 computer uninterruptible power supply.
Graveyard
Firebird beginner trainer electric plane kit (discarded 6-04)
Schumacher PRO-SERIES 612-A-PE lead-acid battery charger - to charge the lead-acid batteries to power the Astroflight charger to charge the nicads at home (I don't know why I swallowed the fly, I'll probably die). 7-02-03 When charging my dad's (6 volt) Packard battery it made the awful smoke of electronic doom. We don't know why... but it did. R.I.P.
an Ikarus Bleriot III electric slowflyer that caught a nasty microburst at the Bergen County Silent Flyers field. The day was too windy but we really wanted to fly. It was hovering in the wind against a 10 mph headwind about 10 feet in the air and then it suddenly went down. It didn't nose-in, it was as if the air around it got tired of holding up the plane and it went down. It hit gear-first, which would be good except that it hit hard and the thing was way to delicate... driving the gear into the struts into the basket into the servos into the motor into the frame into 5,000 pieces. c. 10-01.
---